Dr Mark Weatherall PhD FRCP Edin
Consultant Neurologist Providing Treatment for Debilitating Headache Pain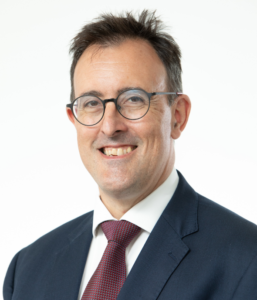 Dr Mark Weatherall is a Consultant Neurologist at Stoke Mandeville Hospital in the Buckinghamshire Healthcare NHS Trust, Vice-Chair of the British Association for the Study of Headache and a former Trustee of The Migraine Trust. He was a highly regarded historian of medicine before studying clinical medicine at Cambridge. Junior medical jobs followed in Cambridge, London and Oxford, before he completed his specialist training in neurology in the North-West of England. He spent twelve months as a clinical research fellow with Professor Peter Goadsby and Dr Holger Kaube of the Headache Group at the Institute of Neurology in London. He is a Fellow of the Royal Colleges of Physicians London and Royal College of Physicians of Edinburgh.
His main interests are the diagnosis and management of medication overuse headache, chronic migraine, facial pain, visual snow and secondary headaches associated with systemic disorders. He has made presentations on these subjects at recent meetings of the International Headache Society, the European Headache Federation and Migraine Trust, and the Association of British Neurologists. He runs a specialist NHS headache clinic at Stoke Mandeville Hospital. He actively promotes the importance of headache disorders through social media such as Twitter (please click on the logo above to see his recent tweets), and more traditional media platforms.
He also has a busy general neurology practice in South Buckinghamshire, covering the whole field of neurology, including epilepsy, Parkinson's disease, and numerous other neurological disorders.
He sees private patients at The Medical Chambers Kensington in South Kensington and The Chiltern Hospital in Great Missenden.
You can find downloadable factsheets on different types of headaches and headache treatments, headache diaries and links to other websites that provide useful and reliable information on headache disorders on the patient page of the London Headache Centre website.
Dr Weatherall lives in South Buckinghamshire with his family and two cocker spaniels.